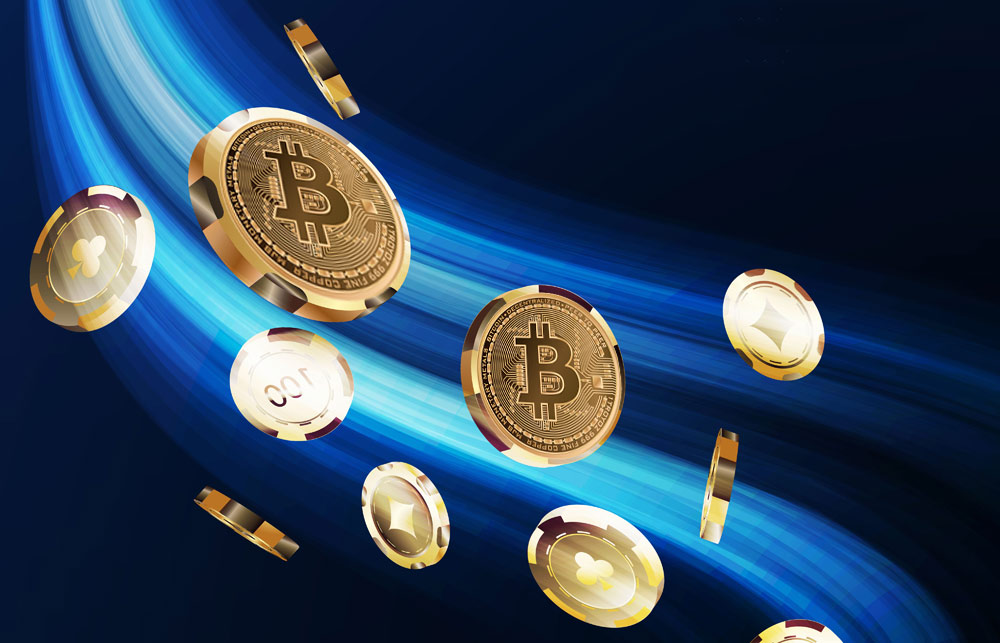 Cryptocurrency is one technology that is changing the gambling industry by providing sports bettors with an alternative mode of currency. Players can fund their accounts with different types of cryptocurrency, including bitcoin, litecoin and ethereum. Using cryptocurrency for sports betting offers several advantages like ease of transactions, which has contributed to its popularity. Before you begin searching for the most suitable online casino UK has for cryptocurrency sports betting, know what to expect.
Why should you gamble using cryptocurrency? What upside does it offer? Are there any risks? To answer these questions;
What is Cryptocurrency
Sports betting online using bitcoin and other currencies may be becoming standard, but not everyone is familiar with how it works. Cryptocurrency refers to a digital currency that is not centralised. It means that no one has control over its creation and, therefore, immune to the manipulation of a central authority like fiat currency. The digital currency is stored in an online database. Bitcoin is the most popular one, which is why you will find most UK online casinos prefer it. The recent historical performance of the cryptocurrency has made it even more appealing for sports bettors. What happens in a bitcoin casino is that instead of using regular cash to wager, players transact with digital currency.
Types of Cryptocurrency Sportsbooks
You have two options when looking to use digital currency for your sports betting, and that is offshore or a pure sportsbook. With an offshore sportsbook, you get the traditional operation that happens to accept cryptocurrency as payment. When you transfer bitcoin, it is converted into fiat currency like GBP or USD. The benefit of such sportsbooks is that they are usually reputable casinos that players can easily trust with their money.
The other type that online casinos UK has to offer is the pure cryptocurrency set up. With this option, players can only transact in cryptocurrency. They don't offer fiat currency alternatives. If you deposited your funds in Dogecoin, then your withdrawal will be in the same form. Such sportsbooks provide quick withdrawals.
The Pros of Sports Betting Online with Digital Currency
The lack of geographical restrictions on cryptocurrency is one reason a player can opt to bet using a bitcoin casino. It is difficult for players in some regions to enjoy sports betting due to the transaction limitations placed by governments or other authorities. With a decentralised currency, players can send money across borer, providing more opportunities for gambling.
The anonymity offered by cryptocurrency is perhaps its biggest selling point. When sending bitcoin, Ripple or Etherum to a crypto currency casino, only the transaction code is required. Identity theft is always a concern even with the best online casinos UK has to offer. With the minimal information that players provide during fund transfers, the risk is lower with cryptocurrencies.
Another upside of a decentralised currency is that transaction times are much shorter compared to fiat currency. The lack of government interference means that a transaction doesn't have to undergo any protocols when funding your playing account or cashing out. With traditional options, it can take up to 7 days for some payment methods to avail funds after withdrawing them.
A bitcoin casino gives you more value for your playing money because there are very few or no charges. Some online casinos in the UK don't charge fees when you deposit or withdraw using cryptocurrency.
What Risks Come with Bitcoin Sports Betting
The value fluctuation of bitcoin and other cryptocurrencies is one of the biggest flaws. Decentralisation makes digital currency appealing, but it also subjects it to great volatility. Take bitcoin, for example, which rose to historical values in a span of a few weeks in late 2017. Its price skyrocketed almost £15,000 then began to lose value after a few days. You can place bets when a cryptocurrency is £1,000 at the start of the day, and by day end it's at £800. For someone who is risk averse, the uncertainty of cryptocurrency performance can make it unsuitable.
The organic nature of digital currency makes it hard for online casinos to implement anti-money laundering policies. Due to its anonymity and lack of regulation, all kinds of people can use cryptocurrency, which presents particular threats when sports betting online.
The option of a crypto currency casino is slowly becoming a preferable one to sports bettors because it opens a slew of different markets to explore. The convenience and ease of use are also great motivators. As digital currency gains more traction in terms of value, sports betting UK platforms will become more attractive with enticing odds and appealing bonuses for players.