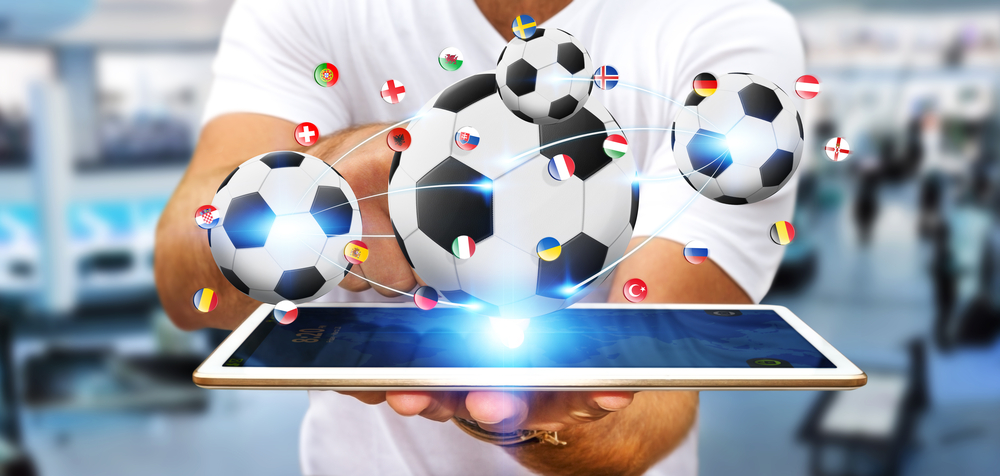 If you only have the occasional small bet on football matches then it hardly matters if you are getting the best odds on your selection as the differences between the various online sports betting sites is usually negligible. Notice the use of the word "usually" which is, or can be, very significant!
Any of the many sports betting companies will happily accept your bet and the difference between a £5 winning selection at even money or 6/5 is only a matter of a £1 in winnings. But if you are placing bigger bets, say £100, the difference is now £20 which is a whole new ball game. This is why most (if not all) serious punters will hold accounts with several online sports betting companies and why it is not enough just to find the best bookmaker for football odds but to pick a team of the best bookmakers online.
Pick the Best Team of Football Bookmakers Online
Knowing which sites are best for particular football bets is crucial to successful online sports betting. While Company A might usually offer the best odds in the handicap markets, they could offer poor value in the goal scorer lists. It is well worthwhile to monitor several sites over a period of weeks and keep notes as to which ones offer the best value in which markets on a regular basis. You would be surprised at some of the differences in odds quoted on even a single game. Why put £50 on a home win for Chelsea at 1/2 with a Company A when you can avail of 4/6 at Company B? You could have made an extra £8.33 profit for a little research!
Know Your Strengths and Weaknesses
Betting blind on a match taking place on the far side of the world between two teams you know nothing about is a recipe for financial disaster. As far as possible, stick with what you know and use your knowledge to your advantage. Finding the best sportsbook for football is not just a matter of finding the one with the biggest range of bets but one that also adequately covers the games you want to invest in. While UK football is pretty well catered for by most online sports betting sites, foreign leagues and cups might not receive the same attention or have the same range of betting markets. If you are a fan of less well-known football teams in foreign countries you should use this knowledge to your advantage and find the best sportsbook for football in that country.
Trust Your Team
Having researched and found the best sportsbook for football that meets all your requirements it is important to know that the site is trustworthy. Online bookmakers come and go quicker than managers at Crystal Palace and you need to know that your deposits –and winnings – are safe. Be wary of new arrivals on the scene who are probably genuine but not all are. Well-established firms are the safest choice but if you want to try a particularly promising newcomer be sure to keep your deposits small until you build up confidence in their honesty. Competitive odds and wide-ranging markets are a must while deposits and withdrawals should be easy and fast with a range of payment methods available.
How to Bet on UK Football
From the time of the first corner to the final score and all stops in between, there are countless markets on which to place a bet. As is the case with your choice of football team to support, nobody can talk you out of picking your fancied bets or should even try. There are no rules or guidelines as to how to bet on UK football but one thing is true no matter what you bet on be it horse racing, welly-throwing or international tiddlywinks. The bookmaker seldom loses!
This doesn't mean that you can't win and should abandon all hope of that big payout for a small stake and it is to your advantage to seek out the best sportsbook for football you can find and having the choice of several online bookmakers is better than being limited to one.